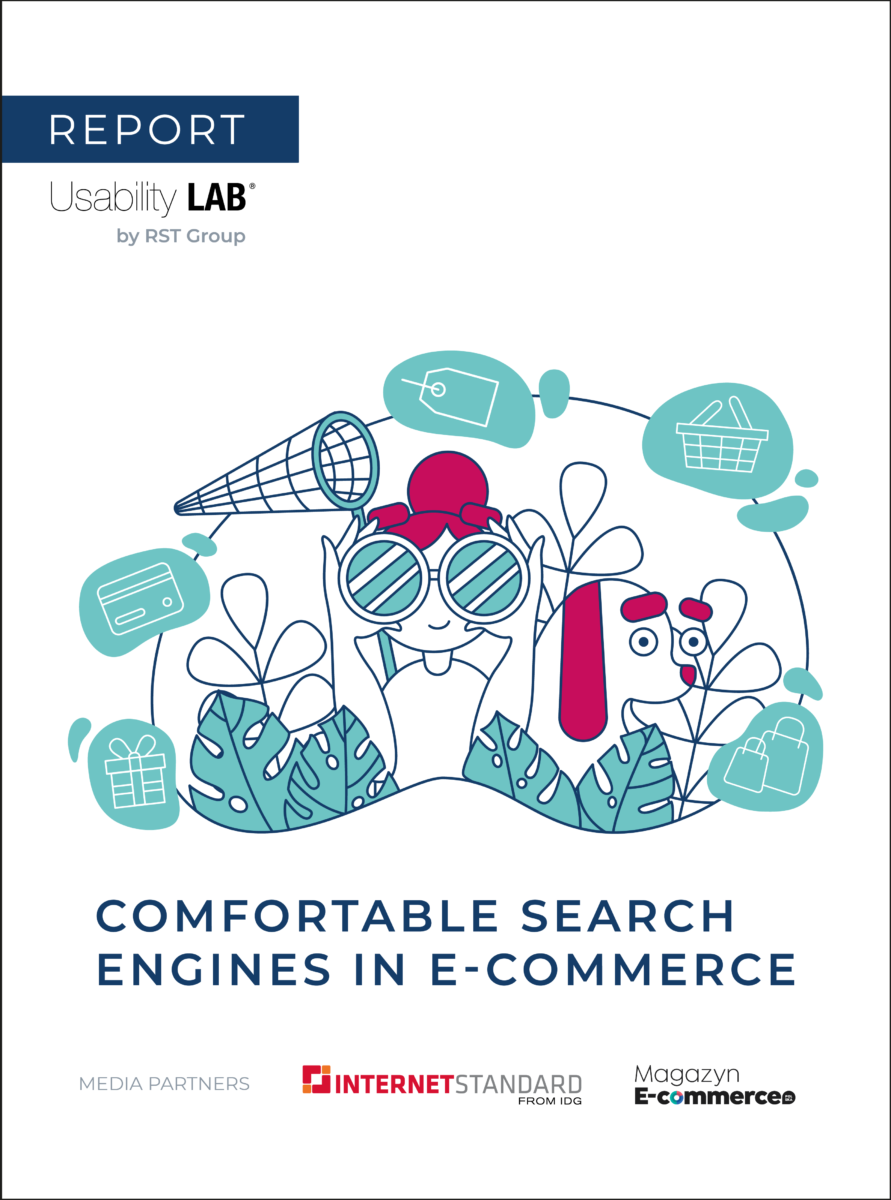 How search optimisation impacts your business?
Searches can generate up to 30% income. How does your search work?
Direct searches can generate up to 30% income. We have examined
50 searches of selected European webstores. You can find the
results in the report: Comfortable Search Engines in E-commerce
It includes:
a checklist to examine your search,
a description of good practices with examples,
comments from e-commerce experts: Inter Cars S.A., Digital Commerce, eMC², Domodi, Mediafeed.pl, Czterytygodnie.pl.
Download the free report and learn more:
What do you gain by downloading the report?
Analysis results for selected 50 webstores,
A checklist to examine search usability,
Good practices in creating searches,
Interesting comments from experts.